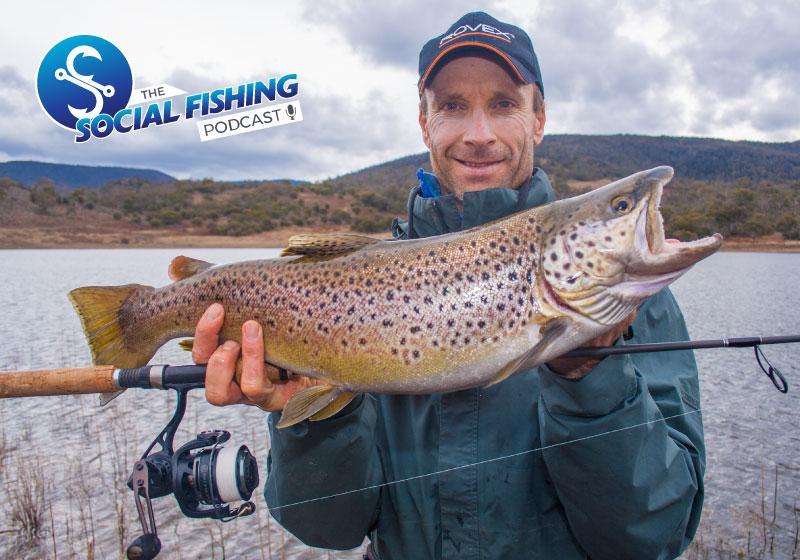 Ep 39 – Andrew McGovern: Sharing a Lifetime of Knowledge on Freshwater Fish
Ep 39 - Overview
Andrew McGovern is an icon in Australian freshwater fishing and it was a privilege to have him on for this episode. This was such an incredible chat that is well worth listening to, even if you are not a freshwater angler. Andrew has one of the best insights into fishing and his wealth of knowledge is priceless.
We predominantly talk about bank fishing for lake trout in this episode, but we also touch on yellas and cod. Even if you are a native anger you will still learn plenty from this episode.
Sit back and enjoy this chat with the legend, Andrew McGovern.
Why Andrew has such a passion for Bank Fishing (6:00)
How fishing started for Andrew (8:00)
Andrews favourite fish to target and favourite style of fishing (20:30)
How effective it is to fish from the bank (23:00)
Fishing Trout 'Highways' in lakes and dams (26:30)
Variables that affect fishing and how to determine where fish will be holding (39:30)
Areas Andrew focuses on for lake trout (46:00)
How water temperature and wind affect Trout (52:00)
Boat V Bank: Andrews opinion (1:02:15)
Best lure to use in the dark for Trout (1:09:00)
Being aware of your surroundings and understanding how fish behave (1:12:30)
How does the barometer affect Trout (1:25:00)
Andrews most memorable catch (1:32:00)
Connect with Andrew McGovern
Mentioned in this episode
(205)